THE COLLECTION
Thank you for your interest in the Cubs x Efdot Collection. This collection has nearly sold out. Please check out our other Cubs products at www.ivyshop.com

Also, be sure to follow us on Instagram at ivyshopchi for information about future collaborations and other exciting news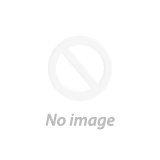 THE STORY
The month of May is dedicated to focusing on our mental health.

In honor of Mental Health Awareness Month, the Chicago Cubs have collaborated with visual artist Efdot on a limited-edition collection that aims to raise awareness of the importance of mental health and provides a message of support to those who may be living with mental health conditions.

Let's end the stigma around mental health and encourage all to be comfortable speaking freely about their mental health conditions.
EFDOT
THE ARTIST

Efdot is a visual artist and community builder known for his iconic Blob character and abstract-meets-figurative style which explores the contrast between playfulness and mischief.

"The colors, lines, and light in this collection were inspired by the neurodiversity of the human condition. Depicting multiple faces through a mosaic of shapes felt like the best way to celebrate this idea."

He has installed large-scale murals around the world and collaborated with notable brands such as Topps, Atlantic Records and Adobe.

To learn more about Efdot, please visit www.efdotstudio.com
BRING CHANGE TO MIND
THE GOOD
Bring Change to Mind (BC2M) is a nonprofit organization working to end the stigma and discrimination surrounding mental illness. Through multimedia public service announcements, they curate storytelling movements and develop evidence-based youth programs to encourage a diverse cultural conversation around mental health.


BC2M activates and empowers others to join the fight so everyone can thrive in a stigma-free world.


To learn more about Bring Change to Mind, please visit www.bringchange2mind.org